Muses Greek Honey
honey like in the olden days
from rich
Greek nature to your life
Travel to wonderful Crete with renowned chef Manolis Papoutsakis, see how local beekeepers collect honey and taste traditional Cretan recipes.
Annual Production
10 TONS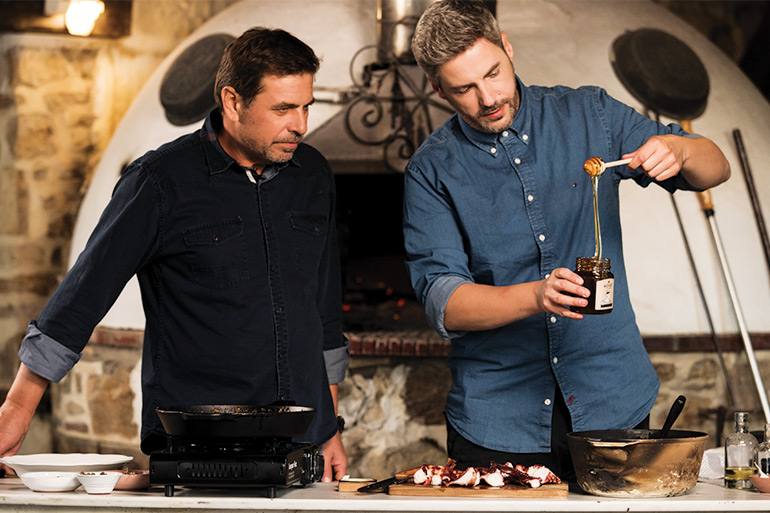 The… honeymoon continues! Next stop? Halkidiki! Chef Manolis Papoutsakis visits Sithonia, talks with the locals and learns more about the bees and fir honey, cooking local Halkidiki recipes as he goes. Yum!
Annual Production
12 TONS
Third episode, third destination, third type of honey! Chef Manolis Papoutsakis heads to Mount Olympus to visit the residence of the Gods, learn about flower honey and cook with the locals: are you ready for the easiest and yummiest Greek recipes you can imagine?
Annual Production
30 TONS
WITH CHEF MANOLIS PAPOUTSAKIS
Known to the public from hosting MasterChef Junior and his noteworthy accolades in cooking competitions, Manolis travels across Greece with the goal to discover everything there is about honey. Talking to local beekeepers, Manolis brings the idiosyncrasies of each region to prominence and conveys the unique tastes of our land undiluted.
come to know the
nutritional value
of honey
Honey, which is renowned for its high nutritional value, holds a prominent place in the Greek diet, from antiquity until today.
Greek honey, combines tradition and quality and is distinguished by a great variety of flowers and forest flora, the unique feature of our country. A symbol of fertility and well-being, honey is a valuable ally for all organisms and one of the healthiest foods.
Natural Energy Source
Rich in easily absorbed sugars, minerals, vitamins, amino acids and valuable trace elements, honey is an important and fast energy source.
OUR HONEY
we ensure that
our honey is
of the highest quality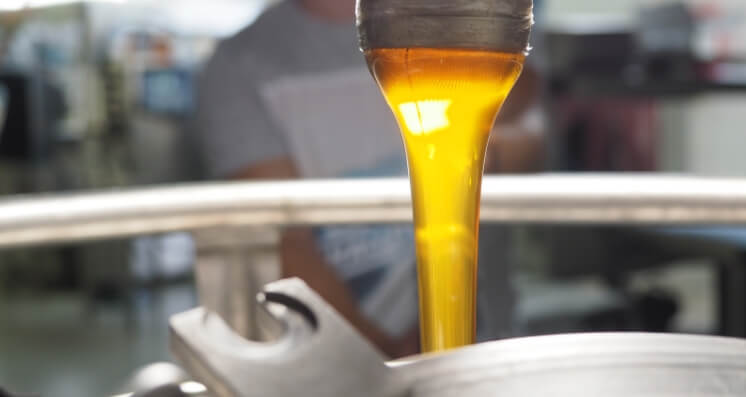 Multivarietal honey comprising of the highest quality Greek honeys
Quality control at every production state
Superior honey quality by virtue of our strictly and rigorously monitored and controlled supplier network
Honey is sampled at delivery and undergoes analysis based on the strictest European specifications
Honey is stored in conditions preserving its natural characteristics unaltered
Honey is classified based on the quality and sensory (organoleptic) characteristics of each variety
Quality control to attain the best combination of aroma and flavour
Muses Honey
my honey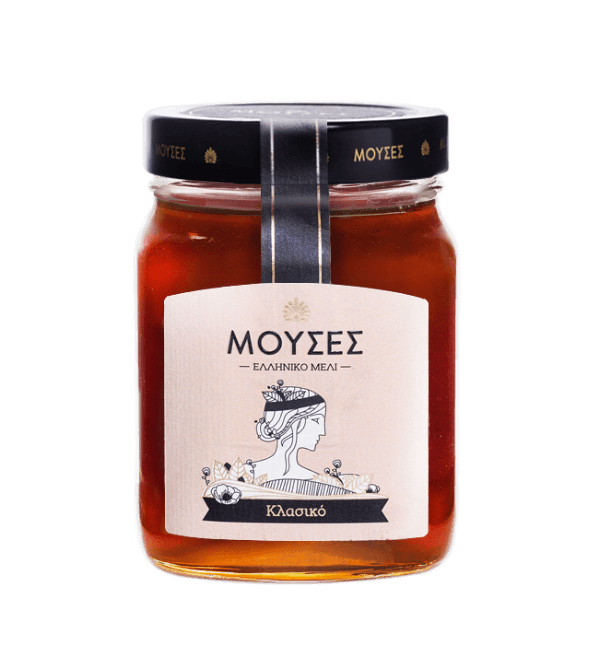 BE IN THE KNOW
INTRODUCTION

TRAVELOGUE WITH MUSES

WITH CHEF

NUTRITIONAL VALUE

QUALITY CONTROL

MY HONEY