ΟΔΟΙΠΟΡΙΚΟ ΜΕ ΤΙΣ ΜΟΥΣΕΣ (EN)
ALL AREAS
STARTING POINT
CRETE
HALKIDIKI
MOUNT OLYMPUS
KARPENISI
KEFALONIA
EUBOEA
MANI
LAKONIA
ALL THE AREAS
ΚΡΗΤΗ
9 Muses, 9 regions in Greece and 9 unique honey varieties. Muses Honey invites you to a special journey across Greece in order for you to discover honey, the most precious gift of Greek nature. Joining us will be chef Manolis Papoutsakis, who will share delicious recipes and reveal the secret ingredient that can turn any dish into a special culinary experience.
LET THE JOURNEY BEGIN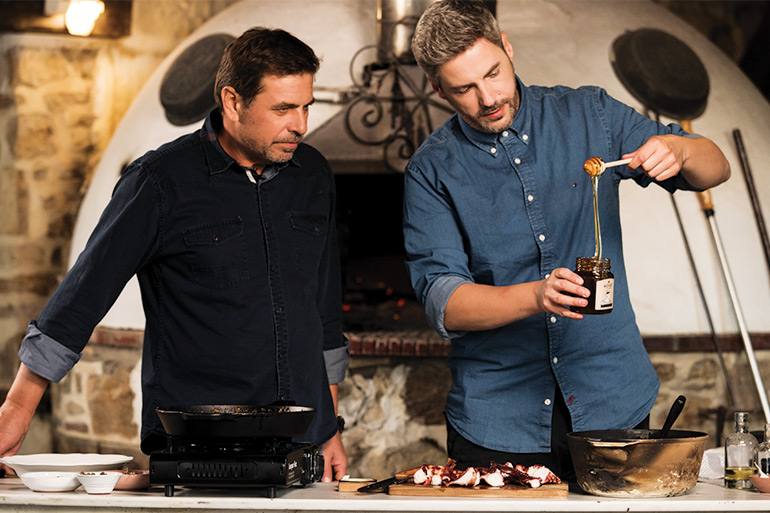 The… honeymoon continues! Next stop? Halkidiki! Chef Manolis Papoutsakis visits Sithonia, talks with the locals and learns more about the bees and fir honey, cooking local Halkidiki recipes as he goes. Yum!
Third episode, third destination, third type of honey! Chef Manolis Papoutsakis heads to Mount Olympus to visit the residence of the Gods, learn about flower honey and cook with the locals: are you ready for the easiest and yummiest Greek recipes you can imagine?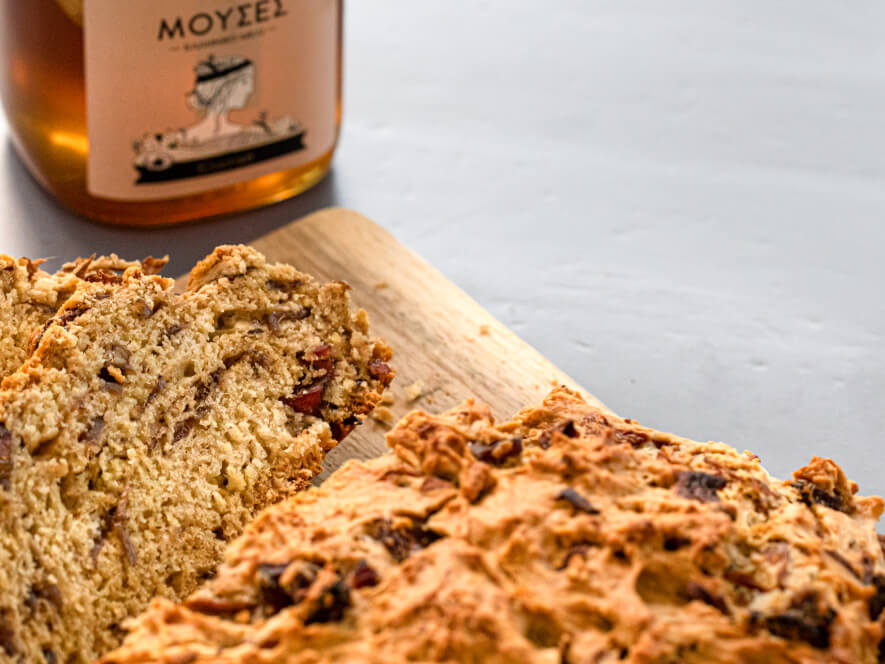 Off to our next destination: Evritania!
Travel to #Karpenisi with #MusesHoney, chef Manolis Papoutsakis and muse Clio and learn everything there is to know about fir honey and modern beekeeping in Greece. And of course, the best recipes with honey are here, and they're to die for! Watch the episode now!
Ready for our next trip with Manolis Papoutsakis and Euterpe? The chef and the muse travel to Kefalonia, a dreamy destination where we taste the most delicious Greek recipes, only with Muses Honey!
The best travel companions, chef Manolis Papoutsakis and the Muses, follow us all the way to Euboea! Watch the episode and learn about fir honey and its properties, but also how to use Muses Honey in order to elevate every dish!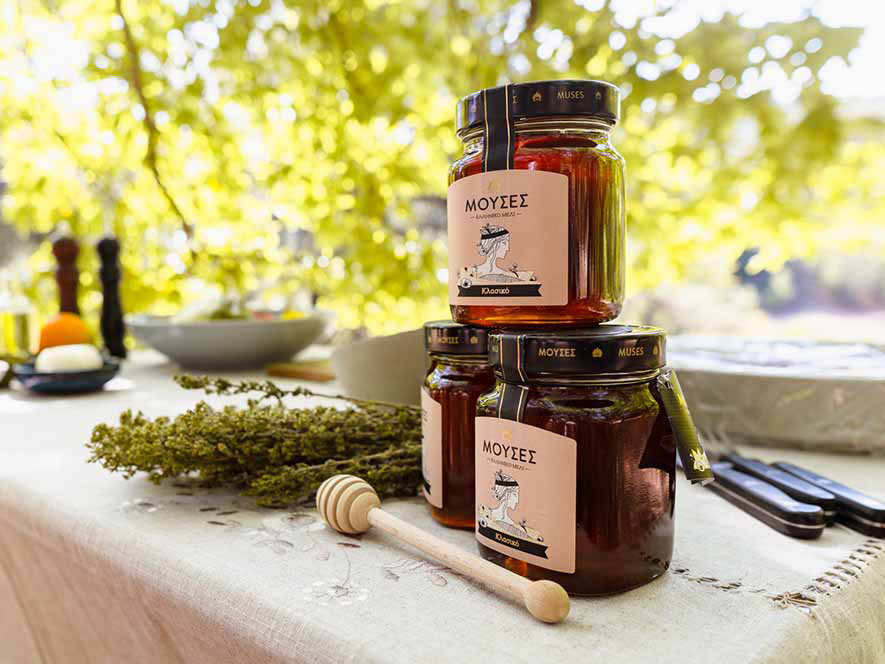 New episode is out! Next stop on our "honeymoon"? The Peloponnese! Follow us to Mani – a blessed corner of the world where stone and rock meet the Mediterranean blue. Chef Manolis Papoutsakis meets up with local honey producers and learns about the valuable contribution of technology in modern-day beekeeping. Come with us and discover the best traditional recipes with a dash of sage honey!
As our journey nears its end, our passion for Greek honey and beekeeping in Greece grows. Watch the new episode now and follow Muses Honey, chef Manolis Papoutsakis and Polyhymnia, the muse of sacred poetry, to Lakonia as they discover hearty traditional Greek recipes with orange blossom honey!